Sunglasses in Lakewood Hills
Protect your eyes and look your very best
Find Your Perfect Sunglasses
Whether you're lounging by the beach or driving through town, our designer sunglasses will bring the perfect fit and quality feel to whatever you have planned for the day.
Want to customize your shades? Ask us about tinted lenses, polarized, photochromic lenses, and so much more!
Know your options! Tinted lenses, polarized lenses, photochromic lenses that turn dark in the sun, and more!
---
Protect Your Eyes & Look Your Best
---
How Do I Choose the Right Sunglasses?
To select your perfect sunglasses, consider the following:
Frames

You want your sunglasses to last, so choose durable, high-quality frames. Whether you choose plastic, acetate, aluminum, stainless steel or even wooden frames, make sure that the frames fit well, look good, and are comfortable to wear.

Lenses

Lenses correct your vision, protect your eyes and enhance your style. Always choose lenses that screen out 100% of UV rays. You can also choose special features like anti-glare, polarized shades or tints. To prevent damage, select durable lenses.

Shape

Sunglass shapes not only express your unique style; they provide a protective barrier against the elements. Wrap-around sunglasses shield your eyes from wind and flying debris. The right frames also complement your face and help you bring your best features forward.

Prescription

Once you've undergone an eye exam, you can purchase sunglasses with the same prescription as your regular glasses. Wearing prescription sunglasses allows you to enjoy the outdoors while protecting your eyes from harmful UV rays.
---
Enjoy the best in fashion and eye care with our selection of high-quality sunglasses.
Need prescription glasses? We provide:
A comprehensive eye exam
Consultation and selection
Prescription sunglasses fitting
Contact us or come by Dallas Eyeworks in Lakewood Hills today!
---
Some popular brands we carry
*Brands may vary. See store for full details.
---
Sunglasses in Lakewood Hills
Meet our Eye Doctors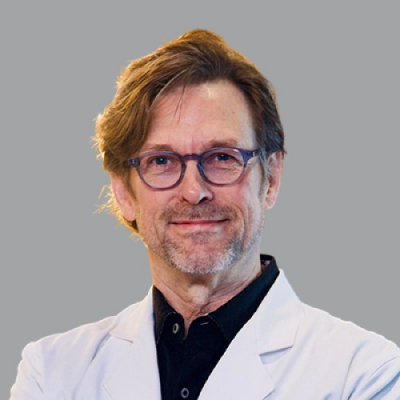 Monday

9:00 am - 12:00 pm
1:00 pm - 5:30 pm

Tuesday

9:00 am - 12:00 pm
1:00 pm - 5:30 pm

Wednesday

9:00 am - 12:00 pm
1:00 pm - 5:30 pm

Thursday

9:00 am - 12:00 pm
1:00 pm - 5:30 pm

Friday

9:00 am - 3:00 pm

Saturday

9:00 am - 2:00 pm

Sunday

Closed

Dec. 25

Closed
VSP

United Healthcare

Aetna

Spectera

Anthem

EyeMed

MetLife

Metlife Vision
- Dec. 02, 2023
I've been a a patient for 15 years. Doctor Meyer's expertise and cutting edge visual equipment alway
... Show More
s make me comfortable and happy with both my experience and the confidence in his prescription and diagnoses.
- Nov. 19, 2023
Best eye doctor in Dallas!
- Nov. 05, 2023
I showed up on the wrong date, and the staff worked me in anyway. Clearly I really needed glasses!
... Show More
I had never been to an eye doctor before, and I was a little unnerved to say the least. Dr. Meyer and his team were fantastic, had a great bedside manner, and had the most modern technology to make the experience as painless as possible! Thank you!
- Nov. 01, 2023
This was a great place to get my eyes tested and new glasses for the first time in years. Very frien
... Show More
dly and efficient staff.
- Oct. 02, 2023
First off let me say they were one of the most transparent medical professionals I have seen in all
... Show More
of Dallas. They checked my insurance to make sure they took it before my visit, gave me a quote of the cost of my visit, and told me exactly what was covered. Dr. Meyer was straight forward and very thorough in his explanations of my eye needs. They even explained some of my insurance benefits for eye glasses and contacts. I highly recommend them.
- Sep. 07, 2023
I have been a patient of Dr. Meyers for several years. The team at Dallas Eyeworks is very knowledge
... Show More
able, professional and courteous. If you need help with choosing new frames and lens, I would recommend asking for Sam. She does a tremendous job helping patients pick the right frames and lens!
- Sep. 03, 2023
Dr. Meyers is always very personable and thorough. He and the friendly staff explain everything in d
... Show More
etail throughout the visit to set you at ease.
- Aug. 31, 2023
The office and the staff are very nice. Dr. Meyer was very personable and clearly explained everythi
... Show More
ng as well as giving me a couple of new options for my dry eyes and the possibility of being successful with wearing contacts!
- Aug. 31, 2023
They are excellent in every way!
- Aug. 10, 2023
I love this place!!! Dr. Myers is patient, thorough, and extremely knowledgable with a down-to-earth
... Show More
approachability that makes understanding simple. The staff is top-notch, courteous and my personal favorite, punctual! As an Art Director, my eyes are my lively hood. I'm fortunate to have found an eye care provider with expertise I completely trust and a personality I completely admire.
- Aug. 01, 2023
Me and my eyeballs are very happy with the Dallas Eyeworks Team!
- Aug. 01, 2023
Dr. Clint Meyer is the most informed and accommodating person that you would ever meet. His depth of
... Show More
knowledge and professionalism with his profession is met by very few people. Seek Dr. Meyer out if you were wanting the best person in his field.
- Jul. 31, 2023
Fantastic place to get an eye exam - very knowledgeable doctors and staff - they are amazing!
- Jul. 18, 2023
Very polite, professional, friendly, and efficient
- Jul. 07, 2023
I just moved from the east coast and am so grateful I found Dr. Clint Meyer at Dallas Eye Works. I h
... Show More
ave had significant eye history so going to a new optometrist and just an eye appointment in general is a stress inducing experience, but Dr. Meyer made me feel comfortable from the moment he walked into the examination room. He was thorough and efficient. I appreciated his bedside manner and professionalism. The entire team at Dallas Eye Works including the front desk associated, technician, and optical lens associate were personable. It was the best medical appointment, and I actually look forward to my next year's annual appointment.
- Jul. 06, 2023
Although eyewear was expensive, the staff was most helpful in making my selection of frames and lens
... Show More
es. The doctor took her time in explaining results of testing.
- Jun. 17, 2023
Stumbled onto this place because they're open on weekends and the doc has the same first name as me.
... Show More
Everyone just happened to be super nice and knowledgeable and cool. Would definitely come back.
- May. 29, 2023
The staff and doctors are great! They took the time to answer all our questions and concerns. Duri
... Show More
ng the exams and patiently helped with choosing frames.
- May. 22, 2023
Excellent doctor. Very kind and actually listens to you. Will recommend him every time. Also, the st
... Show More
aff is incredible!
- May. 11, 2023
Just went to my first appointment and will definitely be coming back! The nurse was so friendly and
... Show More
Dr. Meyer as well! The appointment felt longer than usual appointments but in a good way. I didn't feel rushed through so they could get to the next person, they explained everything I needed, and did a thorough check through with me. They also took time to ensure I could put in and remove my contacts before I left. I felt super comfortable and welcome. Will definitely be recommending this place!
---
Love What You See
Enjoy the best in fashion and eye care with our selection of high-quality sunglasses.