Cataract Surgery in Lakewood Hills
Offering Pre-Operative & Post-Operative Care
Don't Let Cataracts Cloud Your Vision
Over 50% of people aged 65 and older have a cataract in one or both eyes. As the cataract progresses, vision deteriorates, leading to a decreased quality of life. Fortunately, cataract surgery can easily treat this condition.
---
What Are Cataracts?
Cataracts are cloudy patches that develop on the lens of your eye. Cataracts can cause blurred or double vision, may increase light sensitivity and interfere with driving, especially at night. Without cataract surgery, millions of people around the world would be unable to see clearly.
The most common symptoms include:
Blurred or double vision
Trouble seeing at night
Sensitivity to glare
Colored halos around lights
Colors appearing more faded
Requiring brighter light for reading
---
---
When to Get Cataract Surgery
As we evaluate your eye health and vision, we'll carefully examine your lens for signs of cataract formation. If a cataract is detected and the clouding is causing visual disruption, our optometrist will refer you to a trusted surgeon for cataract surgery. Dallas Eyeworks will be there for you, providing pre and post cataract surgery care.
As the condition begins to seriously impair your vision and adversely affects your daily life, impacting your ability to read, drive, watch TV or recognize faces, you should seriously consider surgery.
---
Your Cataract Surgery Co-Management Specialist in Lakewood Hills
Meet our Eye Doctors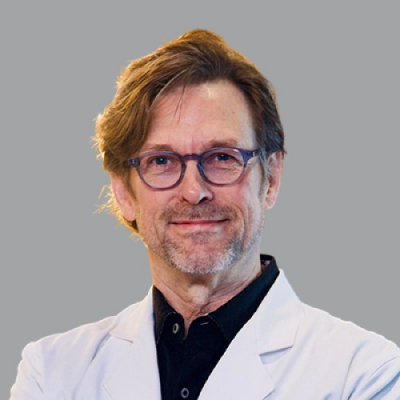 Monday

9:00 am - 12:00 pm
1:00 pm - 5:30 pm

Tuesday

9:00 am - 12:00 pm
1:00 pm - 5:30 pm

Wednesday

9:00 am - 12:00 pm
1:00 pm - 5:30 pm

Thursday

9:00 am - 12:00 pm
1:00 pm - 5:30 pm

Friday

9:00 am - 3:00 pm

Saturday

9:00 am - 2:00 pm

Sunday

Closed

Dec. 25

Closed
VSP

United Healthcare

Aetna

Spectera

Anthem

EyeMed

MetLife

Metlife Vision
---
Benefits of Cataract Surgery
High success rate

Cataract surgery, one of the world's most commonly performed surgeries, has a 95% success rate.

Quick and convenient

This procedure can take just 30 to 45 minutes in an outpatient setting or hospital.

Prevents other eye problems

Removing cataracts can reduce the risk of eye inflammation and pressure inside the eye–a leading cause of glaucoma.

Rapid recovery time

Patients start seeing more clearly within a few days. Colors may seem brighter thanks to the new, clear lens.
- Dec. 02, 2023
I've been a a patient for 15 years. Doctor Meyer's expertise and cutting edge visual equipment alway
... Show More
s make me comfortable and happy with both my experience and the confidence in his prescription and diagnoses.
- Nov. 19, 2023
Best eye doctor in Dallas!
- Nov. 05, 2023
I showed up on the wrong date, and the staff worked me in anyway. Clearly I really needed glasses!
... Show More
I had never been to an eye doctor before, and I was a little unnerved to say the least. Dr. Meyer and his team were fantastic, had a great bedside manner, and had the most modern technology to make the experience as painless as possible! Thank you!
- Nov. 01, 2023
This was a great place to get my eyes tested and new glasses for the first time in years. Very frien
... Show More
dly and efficient staff.
- Oct. 02, 2023
First off let me say they were one of the most transparent medical professionals I have seen in all
... Show More
of Dallas. They checked my insurance to make sure they took it before my visit, gave me a quote of the cost of my visit, and told me exactly what was covered. Dr. Meyer was straight forward and very thorough in his explanations of my eye needs. They even explained some of my insurance benefits for eye glasses and contacts. I highly recommend them.
- Sep. 07, 2023
I have been a patient of Dr. Meyers for several years. The team at Dallas Eyeworks is very knowledge
... Show More
able, professional and courteous. If you need help with choosing new frames and lens, I would recommend asking for Sam. She does a tremendous job helping patients pick the right frames and lens!
- Sep. 03, 2023
Dr. Meyers is always very personable and thorough. He and the friendly staff explain everything in d
... Show More
etail throughout the visit to set you at ease.
- Aug. 31, 2023
The office and the staff are very nice. Dr. Meyer was very personable and clearly explained everythi
... Show More
ng as well as giving me a couple of new options for my dry eyes and the possibility of being successful with wearing contacts!
- Aug. 31, 2023
They are excellent in every way!
- Aug. 10, 2023
I love this place!!! Dr. Myers is patient, thorough, and extremely knowledgable with a down-to-earth
... Show More
approachability that makes understanding simple. The staff is top-notch, courteous and my personal favorite, punctual! As an Art Director, my eyes are my lively hood. I'm fortunate to have found an eye care provider with expertise I completely trust and a personality I completely admire.
- Aug. 01, 2023
Me and my eyeballs are very happy with the Dallas Eyeworks Team!
- Aug. 01, 2023
Dr. Clint Meyer is the most informed and accommodating person that you would ever meet. His depth of
... Show More
knowledge and professionalism with his profession is met by very few people. Seek Dr. Meyer out if you were wanting the best person in his field.
- Jul. 31, 2023
Fantastic place to get an eye exam - very knowledgeable doctors and staff - they are amazing!
- Jul. 18, 2023
Very polite, professional, friendly, and efficient
- Jul. 07, 2023
I just moved from the east coast and am so grateful I found Dr. Clint Meyer at Dallas Eye Works. I h
... Show More
ave had significant eye history so going to a new optometrist and just an eye appointment in general is a stress inducing experience, but Dr. Meyer made me feel comfortable from the moment he walked into the examination room. He was thorough and efficient. I appreciated his bedside manner and professionalism. The entire team at Dallas Eye Works including the front desk associated, technician, and optical lens associate were personable. It was the best medical appointment, and I actually look forward to my next year's annual appointment.
- Jul. 06, 2023
Although eyewear was expensive, the staff was most helpful in making my selection of frames and lens
... Show More
es. The doctor took her time in explaining results of testing.
- Jun. 17, 2023
Stumbled onto this place because they're open on weekends and the doc has the same first name as me.
... Show More
Everyone just happened to be super nice and knowledgeable and cool. Would definitely come back.
- May. 29, 2023
The staff and doctors are great! They took the time to answer all our questions and concerns. Duri
... Show More
ng the exams and patiently helped with choosing frames.
- May. 22, 2023
Excellent doctor. Very kind and actually listens to you. Will recommend him every time. Also, the st
... Show More
aff is incredible!
- May. 11, 2023
Just went to my first appointment and will definitely be coming back! The nurse was so friendly and
... Show More
Dr. Meyer as well! The appointment felt longer than usual appointments but in a good way. I didn't feel rushed through so they could get to the next person, they explained everything I needed, and did a thorough check through with me. They also took time to ensure I could put in and remove my contacts before I left. I felt super comfortable and welcome. Will definitely be recommending this place!
How to Prepare for Cataract Surgery
Apply antibiotic or anti-inflammatory eyedrops a few days before surgery if instructed to by your eye doctor
Arrange for a ride after the surgery, since you won't be able to drive
Wash your face in the morning of the procedure and don't wear eye makeup, strong perfumes or aftershave
---
What Happens During Cataract Surgery
Cataract surgery removes your natural cloudy lens and replaces it with an artificial intraocular lens (IOL) to improve and restore vision. This common and very safe procedure is performed by an eye doctor (ophthalmologist) on an outpatient basis.
The eye surgeon (ophthalmologist) will perform cataract surgery on one eye at a time. That means that you will come in for another surgery on the second eye. The procedure is brief and typically takes 30 to 45 minutes to complete.
The eye doctor will place drops into your eyes to numb them and dilate your pupils. Though you'll be conscious during the procedure, you may be offered a sedative to help you remain calm. The eye surgeon will then remove your natural lens and replace it with the IOL. You should feel no pain or discomfort thanks to the anesthetic.
---
Cataract Surgery After-Care
After surgery, you may feel a bit drowsy as an after-effect of the sedative. Your eye doctor will prescribe eye drops to prevent infection, inflammation and to reduce pressure within your eye. The surgeon may recommend that you wear an eye patch for a few days after your surgery and the protective shield when you sleep during the recovery period. Make sure to avoid rubbing your eyes or touching them unless necessary.
A day after cataract surgery, we'll provide a post-operative eye exam to make sure that all is well. Your Lakewood Hills optometrist will further perform a series of follow-up exams in the weeks and months to come. If determined that you require corrective lenses following your cataract surgery, we'll make sure you get the proper prescription.
---
Cataract Surgery Management FAQs
---
Want to see clearly again?
Contact us today for pre-operative and post-operative care